Most people in Amsterdam don't have a wasmachine, either because it won't fit in the apartment, or it's just not worth buying one. But somehow you still need to wash your clothes! For many expats (those of you living in the dark ages not part of a laundry club) , biking with a basket of laundry might be a bit too advanced, so we compiled a list of laundry and dry cleaning services throughout Amsterdam – hopefully in a neighborhood near you!
Stomerij SuperNette
Stomerij SuperNette is the longest running dry cleaning and laundry service provider in Amsterdam, with over 55 years of experience. You can bring your dry cleaning, laundry, iron service and clothing repair. SuperNette also takes the environment into consideration through their use of eco-friendly products – good for your clothes and the planet! Visit SuperNette in person or you can use the pick up and return service via telephone, email, or order online
Molukkenstraat 41 H, 1095 AT Amsterdam, 020-6925275 or 0627315710
Rembrandt
Rembrandt Stomerij has been steaming, pressing, and washing laundry for 25 years in Amstelveen. They specialize in delicates, even washing by hand when necessary. In addition to clothing, Rembrandt also accepts curtains, bed linens, table cloths, and carpets.
Rembrandtweg 671-675, 1181 GV Amstelveen, 020 643 0113
Deugd Erdem
Located in De Pijp, you can drop your clothes off Monday through Friday from 9 a.m. – 6:30 p.m., and until 5:30 p.m. on Saturdays. If you don't want to bike, you can easily take the tram or bus to Ceintuurbaan or van Woustraat.
Ceintuurbaan 420-H, 1074 EA Amsterdam, 020 670 2026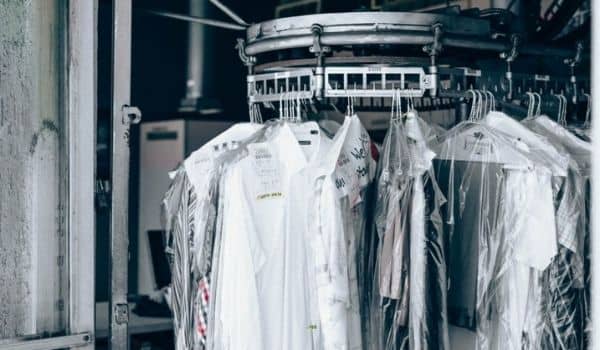 Propershop
In addition to their laundry services, Propershop also sells a variety of wardrobe accessories, such as socks, tights, cuff links, and ties. If you're really in a rush, they offer 2-hour service on Tuesdays and Saturdays. Or you can simply drop your clothes to be steamed while you grab a cocktail nearby – take advantage of the speedy service!
Buikslotermeerplein 154, 1025 EZ Amsterdam, 020 637 2450
Stomerij Wassalon Buitenveldert
Located in the Gelderlandplein Shopping Mall in Amsterdam-Zuid, Stomerij Wassalon Buitenveldert accepts laundry from 8 a.m. – 6 p.m. Monday through Friday, and from 9:30 a.m. – 6 p.m. on Saturdays. And they're not just caring for your clothes – they use allergen-free, environmentally friendly products, which are better for you and the Earth!
Loowaard 32, 1082 KR Amsterdam, 020 644 1843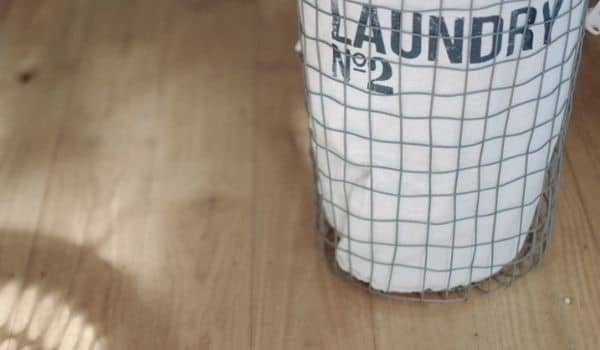 Liyna
Liyna Kledingreparatie & Stomerij not only offers dry cleaning and ironing services, but can also repair nearly anything made of fabric, from shirts missing buttons to cushions with holes. And you can easily take the metro to Lelylaan or the tram to Derkinderenstraat if you don't want to ride your bike.
Schipluidenlaan 118, 1062 HE Amsterdam, 06 24938068
Stomerij Supervorm
Stomerij Supervorm has been operating in Amsterdam Oud-West since 1966, and their services include dry cleaning, clothing repair, and tailoring. If you have a carpet that needs cleaning, they can come to your home – no need to carry it on your bike!
Jan Pieter Heijestraat 116, 1054 MH Amsterdam, 020 618 8460
Kledingreparatie en Stomerij De Jordaan
Kledingreparatie en Stomerij De Jordaan will tailor, repair, dry clean, and wash almost anything you can bring them. They are open Monday through Saturday from 8 a.m. – 6 p.m., and open until 8 p.m. on Thursdays, in case you have an emergency before the weekend.
Tweede Goudsbloemdwarsstraat 8, 1015 JZ Amsterdam, 06 18502229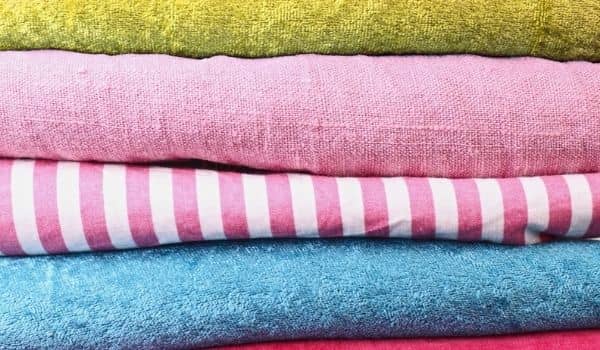 Try a Laundry Club



If none of these locations are near you, or if it's just not convenient to take your laundry to a stomerij because you're too busy, then consider joining the Miele Laundry Club! Miele will do all the work for you: pick up your laundry, wash it, iron it, fold it, hang it, and then deliver it 48 hours later. Never stress about laundry again!
Disclaimer: members of our community provided some of these businesses to us as recommendations.
Written by Sterling Schuyler