Looking back at the history of the LGBT+ community, the Netherlands has always believed in celebrating love in all forms. For many years, it has been promoting people of varied sexual orientations. It is also the first country in the world to legalize same-sex marriages. For many decades, the Netherlands has been active in its fight for acceptance and equality, and here are just some of the reasons how:
In March 1994, the Dutch government initiated the Equal Treatment Act. The act bans discrimination based on gender orientation in employment and housing.
The Netherlands is one country allowing a gay couple to adopt a child, with certain conditions.
Homosexuals in the country can serve in the military with no restrictions.
Transgender people can change their gender on legal documents without surgery or hormone therapy.
Lesbian couples can undergo IVF treatment and parental rights for their children.
In 2014, the government passed a law making it illegal for marriage officiants to refuse their services to homosexuals.
Gay men involved in monogamous relationships can donate blood.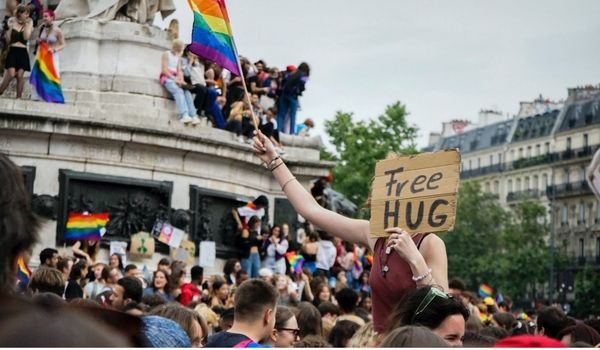 Amsterdam and Gay Culture
Although all Dutch cities are LGBT+ friendly, Amsterdam alone has tons of organizations to support homosexuality and diversity in all forms. Hosting many exciting events all year round, Amsterdam has always been loud and clear in promoting gay culture. There are many cafes, bars, and discotheques where people of all ethnicities can come and enjoy themselves. In addition, plenty of houses, private institutions, restaurants, and government organizations show their support for the community by hanging the rainbow flag.
Every week, historian and storyteller Henk de Vries hosts a two-hour walking tour around Amsterdam, telling stories about the city's gay history. This interesting history dates back 400 years ago, going back to the 17th century, and throws light on how the community was then perceived. It begins at the Homomonument, proceeding towards Dam square, the Red Light District, and ends at Café 't Mandje, the oldest gay café in the country. In the tour, he talks about how far Amsterdam has come in its acceptance of the gay community and how things have changed in the past four centuries.
The Homomonument is the first monument in the world built to commemorate homosexuals who were killed in World War II. It stands in the Westermarkt in Amsterdam. Built in 1987, the monument symbolizes the Netherlands's struggle and sacrifice for freedom. It comprises three triangles representing the past, present, and future. These three triangles together form one big triangle. People visit the monument to honor everyone who was harassed and murdered – and those who still are – for their sexual preference.
Pink Point Amsterdam is the official kiosk located next to the Homomonument. It provides information about the monument's history. It also sells a wide range of rainbow souvenirs and gifts, along with flyers from local organizations.
Pride Amsterdam
Going by the tagline, 'My Gender, My Pride', Amsterdam Gay Pride Foundation (Pride Amsterdam) believes in celebrating freedom and embracing who you are. Started in 1996, Pride Amsterdam is a nine-day festival with events such as canal parades, dance parties, debates, and so on.
It runs every year from the end of July till the first week of August. It attracts thousands of people worldwide to witness, cheer and support equality and love in all forms. The spectacular event occurs across the city and is a sight to behold. Hundreds of colorful boats with enthusiastic people sail the city canals. Banners flashing the phrase 'Love is Love' adorn the streets, spreading the message that love knows no boundaries.
Loud and cheerful music booming in the streets, and people dancing and singing in vibrant outfits. Pride Amsterdam is an event too amazing to miss.
You can also see the Amsterdam police participating in the canal parade with their merry dance!
There is also a Pride Walk near Dam Square along with the canal parade. The primary purpose of the walk is to voice the fight for equal rights for the gay community.
Another initiative by Pride Amsterdam is Pride Park. It takes place in Vondelpark in Amsterdam, where dozens of activities are conducted. A rainbow market, sports, games, open-air theatre – Pride Park has lots to offer.
Every first Wednesday of the month, the theatre chain Pathé organizes the Pathé Pride Night, where they screen an LGBT+ movie. Around 14 theaters across the country host Pride Night.
The International Theater Amsterdam organizes Queer Planet – a performance designed to celebrate queerness and identify queer as an art form and a political movement. It is a beautiful act about defying societal norms and embracing diversity.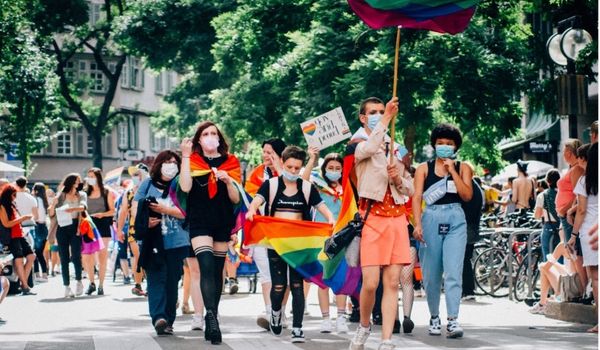 Sports for the Pride Community
Rainbow Squash Amsterdam is a weekly squash club for LGBT+ people that offers squash lessons and training to people of all diversities. In addition, on the pride weekend, they host an annual club tournament for their members and other LGBT+ supporters and clubs.
During pride week, Smashing Pride, the first European LGBT+ tennis club, organizes Pride Toss every year. It is an open tennis game where everyone can play together and celebrate pride. The game is played on the clay courts of Amstelpark in Amsterdamse Bos.
The Drag Olympics is an exciting sports event where drag athletes enter a series of games and sports to compete for the gold medal. The event starts with a magnificent opening ceremony and comprises games such as Handbag Toss, Bitch Volleyball and Stiletto Sprint.
The LGBT+ swimming club Gay Swim Amsterdam organizes LoveSwim, the ultimate swimming party in the Amstel river. You can register for a fun day of only swimming or participate in swimming, cycling, and running a triathlon.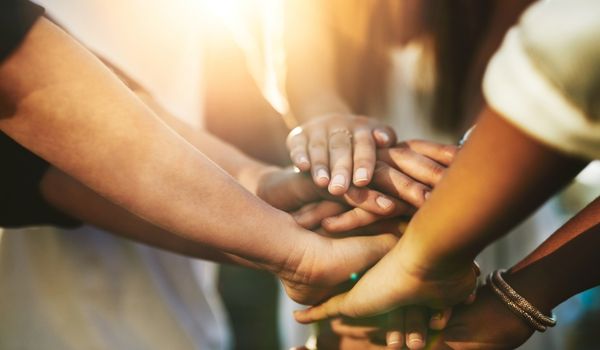 LGBT+ Organizations in Amsterdam
Many projects and organizations strive to serve and support the LGBT+ community and solve their hardships. Mentioned below are some of them.
Pink in Blue is a project operated by the national police. They offer help to people in the community who face harassment and discrimination. You can report any criminal activity related to homosexuality to the officials under this project.
If you are afraid of discussing your sexual preference with family and friends, you can reach out to Safe Haven. They help and support people of different cultures and religious backgrounds who feel lonely and insecure. In addition, they offer counseling and opportunities to meet other like-minded people.
COC Amsterdam has been the most prominent advocate for the rights of the LGBT+ community since 1946. They work towards supporting the people, decriminalizing homosexuality, and social acceptance.
The Amsterdam Student Association Gay (A.S.V. Gay) was founded in 2010 by four lesbian friends. Their idea was to bring like-minded people of the same generation together.
IHLIA is a library and archive center in Amsterdam focusing on the gay community. It collects and stores information about the culture and history of the LGBT+ community. In addition, it has a unique collection of books and pictures related to homosexuality and different gender identities.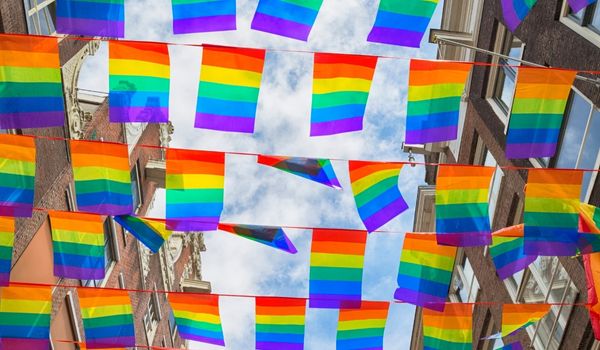 Most LGBT+ Friendly Areas in Amsterdam
If you visit Amsterdam, you'll notice the immense support and love for the LGBT+ community on almost every corner. However, some particular areas in the city are known as the most pride friendly.
Reguliersdwarsstraat
Reguliersdwarsstraat is one of the most gay-friendly streets in Amsterdam and is home to many popular gay bars and restaurants such as SoHo and Club NYX. It also has quite a few gay-friendly shops and hair salons, which makes it one of the most happening gay areas in the city.
Amstel
The area of Amstel and around covers several LGBT+ restaurants, clubs and bars known for their happy and energetic vibes. In this area, the first gay bar Du Merlo opened in 1929. In addition, the famous Drag Show Bar Lebellel is situated in Amstel and has some of the nicest gay-friendly cafés. Over the past decades, the area has also seen the rise and fall of many LGBT+ cafés and restaurants.
Kerkstraat
Kerkstraat is another street that houses many vibrant gay restaurants and bars, such as the Spijker Bar and Club Church. The popular sex shop The Bronx and the fetish shop Black Body are also on this street. Amsterdam's first gay hotel Unique opened at Kerkstraat in the year 1951.
Warmoesstraat
One of the most popular LGBT+ friendly streets in the Red Light District of Amsterdam is Warmoesstraat. It is the center for hosting Leather Pride, a series of events for leather and fetish lovers, which returns every fall. The popular fetish bar Dirty Dicks is also located on this street.
Zeedijk
Zeedijk is another gay-friendly street in the Red Light District, full of colorful bars and restaurants. The street is home to Café 't Mandje, one of the country's oldest cafés for the pride community. In addition, Hartjesdagen, a festival celebrated on the third weekend of August, takes place on the Zeedijk.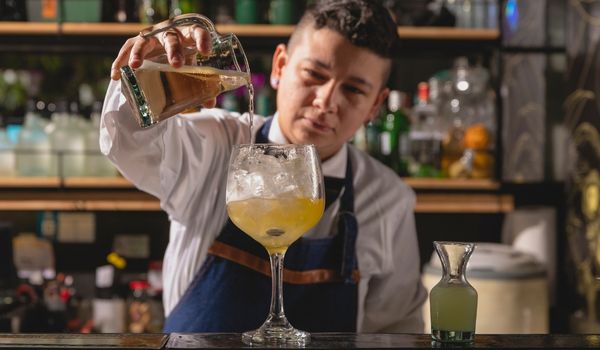 LGBT+ Friendly Bars and Restaurants in Amsterdam
Amsterdam is home to an abundance of gay-friendly restaurants, bars and clubs which host many exciting events and parties for gay and queer people throughout the year. We have shortlisted some of them below.
The Queen's Head is a gay bar but welcomes guests of all sexual orientations and races. It hosts many exciting events all year round, which is worth looking forward to.
Address: Zeedijk 20, 1012 AZ Amsterdam
Calling themselves 'Amsterdam's favorite gay hangout bar', PRIK stands in the heart of the city and has been running since 2006. They have won several awards such as 'The Most Popular Gay Bar of the Netherlands' and 'Best Gay Venue of Amsterdam'. Tourists, locals, and expats- everyone is welcome here.
Address: Spuistraat 109, 1012 SV Amsterdam
SoHo Amsterdam is a fun and lively club for people of all sexual diversities. Their events are something not to be missed. Many singers, dancers, and performers keep you entertained through the night.
Address: Reguliersdwarsstraat 36, 1017 BM Amsterdam
Opened in 1978, Spijker Bar is one of the oldest gay bars in Amsterdam. It provides a sense of freedom to the people of the community. Serving people of all ethnicities, the bar has a lot to offer, such as catchy music, a pool table, games, a darkroom, and so on.
Address: Kerkstraat 4, 1017 GL Amsterdam
Café 't Mandje is one of the Netherlands' first cafes for the LGBT+ community. It operated from 1927 till 1983 and reopened its doors in 2008. The café has a unique window in the Canon of Amsterdam to represent tolerance and acceptance through the years.
Address: Zeedijk 63, 1012 AS Amsterdam
For Clubbing and Parties
OCCII is a cultural center known for organizing music concerts and performances by artists of varied music genres. In addition, the center plays host to the Spellbound DJ, famous for their underground queer dance parties.
Address: Amstelveenseweg 134, 1075 XL Amsterdam
De Lebellel was initially started in 1997 as a transgender bar but now attracts people from all communities. Trans women and drag queens serve drinks to the customers who can sit and enjoy drag performances at this bar.
Address: Utrechtsestraat 4H, 1017 VN Amsterdam
Started in 1985, De Trut is a queer discotheque managed entirely by volunteers. They organize parties every Sunday, the profit of which goes to LGBT+ projects worldwide.
Address: Bilderdijkstraat 165-E, 1053 KP Amsterdam
Named after Nyx – the Greek Goddess of the night, Club NYX is open to people of all ethnicities. In their four-story building, this vibrant club promises a wonderful nightlife experience to everyone who walks in.
Address: Reguliersdwarsstraat 42, 1017 BM Amsterdam
With all the proper laws in place, the Netherlands indeed believes in the right to freedom and tolerance. Therefore, regardless of your sexual orientation, identity, or race – you will always feel welcome here. Soon we can hope to see many other countries become as tolerant and accepting as the Netherlands and make this world a better place.