The sale of Knightsbridge in Hyde Park is in full swing. Knightsbridge is a brand-new apartment complex consisting of luxury apartments characterized by different sizes and beautiful outdoor spaces. Team V Architects designed the block, while the beautiful inner garden is by prominent landscape architect Piet Oudolf. But these are only some of the unique features of Block Knightsbridge.
Architecture with differences in height and form result in a new urban way of life. For example, a wide range of living spaces has been created, including homes appropriate for living and working, maisonettes, studios, one- and two-bedroom apartments, and spacious penthouses with large terraces. As a result, Knightsbridge appeals to a diverse public and a pleasant mix of young and old. For couples, young families, empty nesters, and expats: Knightsbridge offers something for each. The homes have spacious balconies or roof terraces with high-quality finishes. At ground level, there are parking facilities for cars and bicycles. Residents also have access to the beautiful courtyard.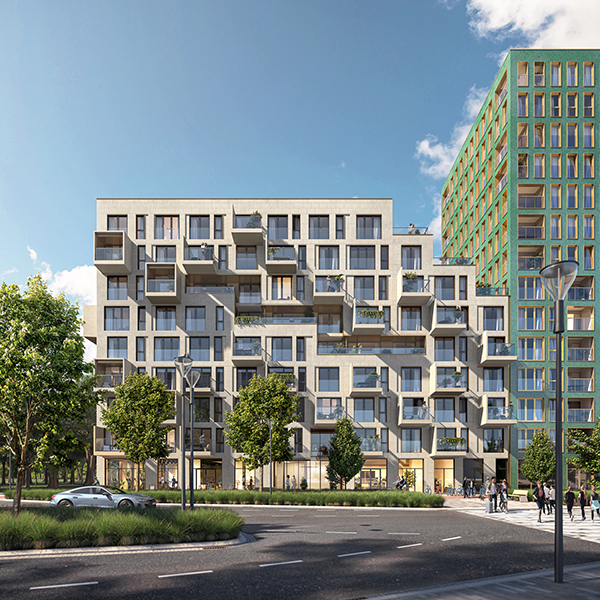 The benefits of buying in Knightsbridge Hyde Park
A spacious mix of apartments in all kinds of variants, beautiful architecture, courtyard, and plenty of living space thanks to the efficient layout of the apartments. And all that is within a few minutes walking distance of the city park, the shopping center of Hoofddorp, and the tennis club. With only 12 minutes, you are already in Amsterdam Zuidas!
But that's not all. Here are even more reasons to buy in Knightsbridge Hyde Park:
Lower monthly costs
Energy label A+++. The energy costs for an apartment of 60 m2 are approximately €165 per month
New modern kitchen from Bribus, with Bosch equipment
Duravit sanitary ware and Porcelanosa tiling in the bathroom and toilet
Underfloor heating and cooling throughout the apartment
Guarantees on all equipment and materials via housing deposit
A spacious indoor storage room
Private land, so you do not pay a ground lease
No transfer tax and no brokerage fees
Fixed price and no lottery system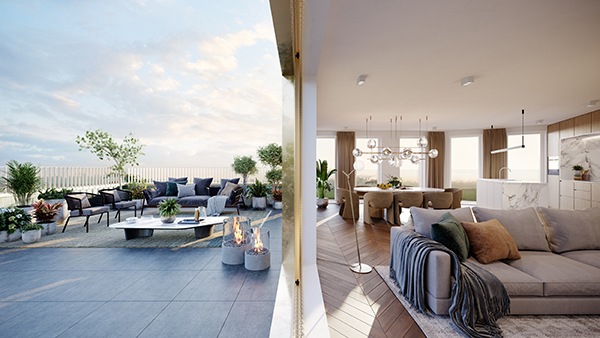 Visit Hyde Park House
You are welcome in the fully equipped showroom, with all possible options to design your apartment to taste. The sales advisor will inform you about the current range and the possibilities for your dream apartment in Knightsbridge. You can take a seat in the cinema, view the iconic models, and experience everything by looking inside one of the beautiful model homes. The interior consultants, designers, and several renowned brands in sanitary, kitchen design and furniture are also present. You can have a financial check done with the advisors of Mister Mortgage or FVB de Boer. They have been helping expats find mortgage solutions tailored to their unique financial situations for over ten years.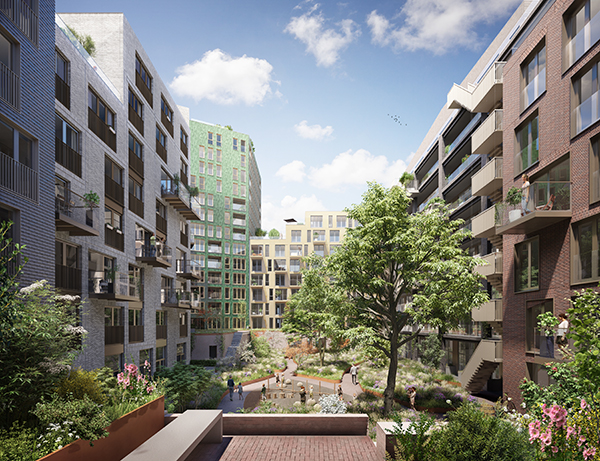 Got excited?
Visit Hyde Park House or call Hyde Park directly on 020 – 747 47 47. If you want more information, you can register here. You are welcome at Hyde Park House from Monday to Friday between 10:00 AM and 07:00 PM and Saturday between 10:00 AM and 5:00 PM. Would you rather make an appointment? That is also possible. You can make one here.