Like almost all music genres, classical music transforms into an entirely different experience when you hear it live. Throughout the Netherlands, you can find some of Europe's best music venues, ideal for sinking into the layered acoustics of a classical concert.
We've listed some of our favorite venues for enjoying classical music in the Netherlands and have organized our list city by city. For good measure, we have added some must-see classical music events! So, whether you're a Bach, Handel, Chopin, or Brahms fan, we have you covered!
To make things even easier, Beleef Klassiek, a website connecting classical fans with tickets and musical experiences, acts as a one-stop-shop concert shop. Using our list, and Beleef Klassiek's easy-to-use ticket system, you'll be experiencing the best classical experiences that the Netherlands has to offer in no time.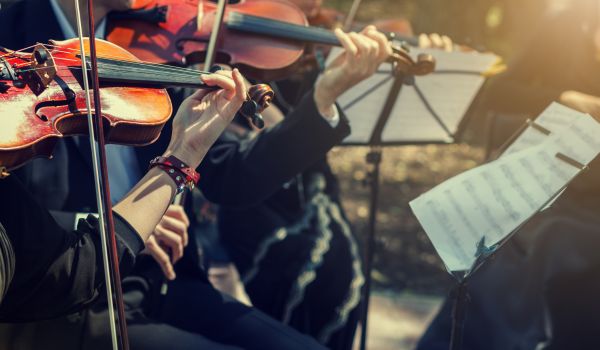 Amsterdam
The Netherlands' largest city is also one of its most musical, with events, venues, and pop-up festivals scattered throughout. There are a few highlights not to be missed for fans of the classics!
Amsterdam's premier classical music venue opened in the late 19th century. Hundreds of concerts and other activities are scheduled throughout the year, including a series of free concerts and even events specifically for children. Seating over 2,000 people in its neoclassical main hall, Het Concertgebouw is a must-see.
This former Roman Catholic Monastery and Huguenot refuge from the 16th century now hosts weekly concerts in Amsterdam's historical center. Smaller scale, De Waalse Kerk is perfectly suited for piano and choral pieces, while orchestras and vocalists also take the stage throughout the year.
A modern, striking concert venue, Muziekgebouw is dedicated to contemporary classical music and experimental performances. It offers a diverse program featuring renowned national and international musicians. Handily, it's also located right next to Amsterdam Central Station.
Don't Miss…
This unique classical music festival is held throughout August in Amsterdam. It focuses on young, emerging musicians and offers performances in various genres and styles at stunning city locations, including concerts on boats floating along Amsterdam's picturesque canals.
The Holland Festival is an annual international performing arts festival held in Amsterdam. It's not dedicated to classical music but features many classical concerts, opera performances, and recitals. The festival takes place over several weeks in June and is renowned for the creativity, diversity and talent on display.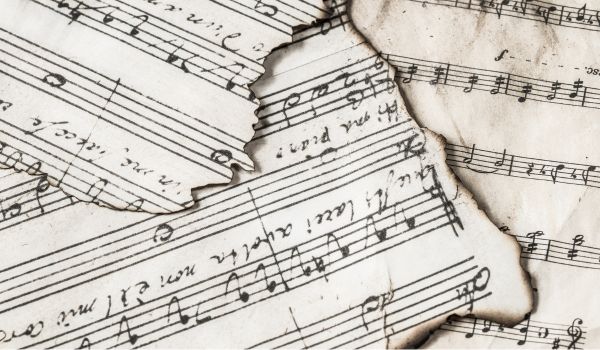 Utrecht
With its tree-lined streets, mazy city center and system of canals, Utrecht should already be on the list of anyone visiting or living in the Netherlands. For classical concerts, the city also hosts several of the country's most impressive classical events.
Concerts are regularly held at several churches throughout Utrecht, such as St. James', St. Nicholas', and St. Willibrord's church. However, it's beneath the impressive tower of Utrecht's Dom Kerk that organ, choir, and choral music fans should make a beeline for.
This multifunctional music complex houses several concert halls, including the Grote Zaal, which hosts classical music performances. It regularly features orchestras, chamber ensembles, soloists, and local and international artists.
Don't Miss…
One of the world's largest and most renowned festivals dedicated to early music, this festival is held in late August and early September. It features concerts, workshops, and masterclasses on medieval, Renaissance, and Baroque music. You can catch performances throughout several historic venues across the city.
Featuring world-class chamber musicians, this festival typically takes place in late June. It offers a special program of chamber music performances in beautiful venues across the city.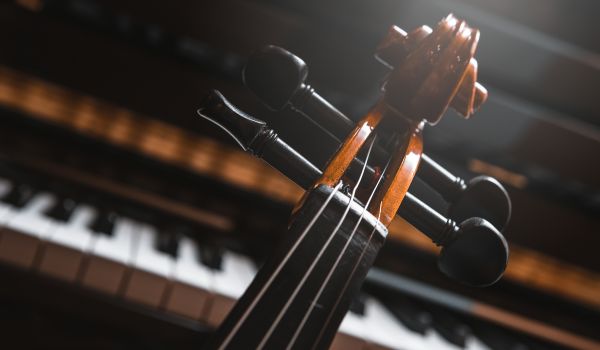 Rotterdam
The home of the Rotterdam Philharmonic Orchestra, Rotterdam has several contemporary event spaces dedicated to musical concerts and events. Be sure to explore some of the city's churches and other spaces, which often hold free concerts throughout the year.
This long-established, central venue is renowned for presenting a wide range of classical music concerts. You'll often find symphony orchestras, chamber music, solo recitals, workshops, and other events. De Doelen is also the home of the Rotterdam Philharmonic Orchestra.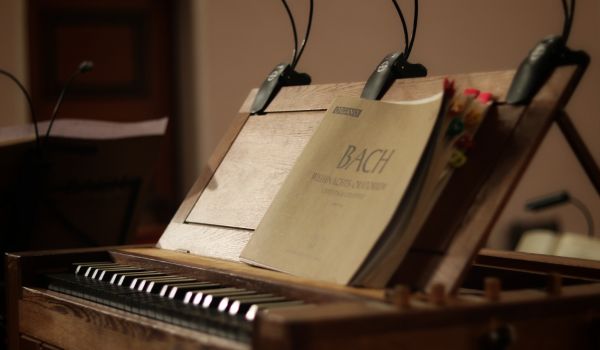 Eindhoven
Eindhoven is more known for its rock, punk and metal music scene. Still, many venues across the city regularly feature more classically orientated events, ranging from small, intimate spaces to the more expansive Muziekgebouw venue.
The main music venue in the city's heart, Muziekgebouw, features a mish-mash of different genres throughout the year. Its main hall and small hall regularly feature classical concerts, ranging from symphony orchestras to soloists. The Muziekgebouw's exceptional acoustics is also regularly used by artists for live recordings.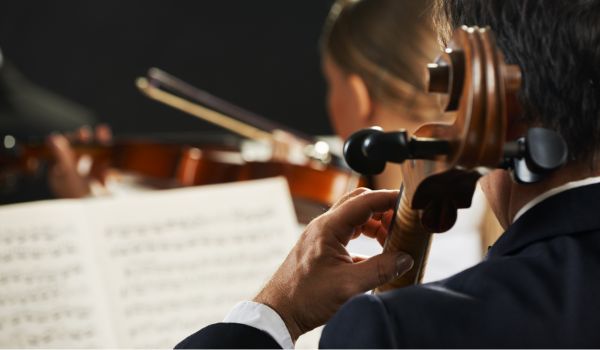 Leiden
Often overlooked by visitors to the Netherlands, the beautiful city of Leiden hosts stunning architecture and regular musical delights in equal measure. It's more than worth the trip to South Holland.
Leiden's historic concert hall is located right in its center. This beautiful venue has a long-standing tradition of hosting classical performances, including orchestral concerts, chamber music recitals, and solo performances. Its excellent acoustics and elegant atmosphere provide a wonderful setting to enjoy classical music events throughout the year.
A stunning Gothic church that also serves as a venue for classical music concerts, Pieterskerk offers a unique and atmospheric setting for performances. You'll find renowned choirs, organists, and chamber ensembles on its extensive events list.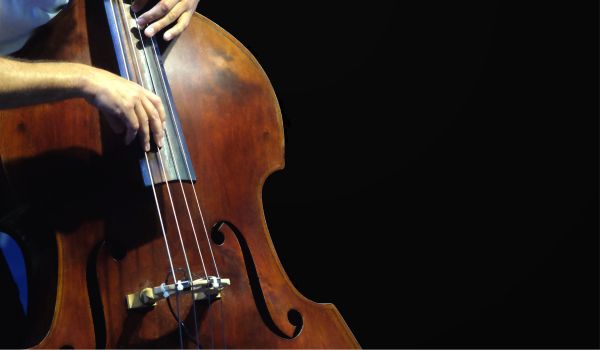 The Hague
If you find yourself in the political heart of the Netherlands, be sure to check out its many intimate theatres, music cafes, and outdoor events.
A classical concert by the beach? If this sounds like your kind of classical, check out the events at Zuiderstrandtheater in The Hague. Located on the city's outskirts, it currently serves as the temporary home of the Residentie Orkest, the city's foremost orchestra and educational group. They organize events, concerts, and workshops throughout the year in the city and beyond.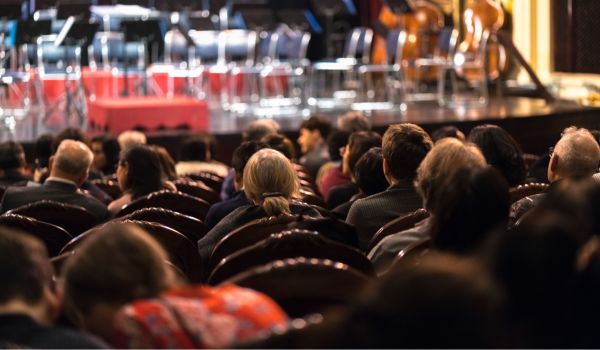 Maastricht
Maastricht is so far south; you would be forgiven for placing it in Belgium. However, this historic city is firmly rooted in musical tradition, steeped in classical architecture and bursting with creativity.
The main music venue in the city, Muziekgieterij, is extremely popular. It hosts big names from all genres of music, and its classical events offering should be enough to tempt anyone South.
Don't Miss…
World-renowned violinist Andre Rieu is a Maastricht native. He hosts a classical extravaganza in his home city every year, transforming the Vrijthof Square into a spectacular venue with his world-famous orchestra. This annual event is a must-do for fans of Rieu or classical music in general.
So, did we miss anything? Finding events, venues, and tickets can be tricky, given the diverse music scene in the Netherlands. Be sure to check out Beleef Klassiek for discounts, information, and an easy-to-use concert calendar.