Internationally known for its robust nightlife scene, Holland has been at the forefront of electronic music culture since the genre's inception. Having multiple locations each holding a unique place amongst a national network, the country has purveyed taste-making artists, world-renowned events and internationally recognized venues to the world across three decades. As electronic dance music remains central to its contemporary cultural identity, Holland continues to attract scores of DJs, artists, and general music junkies, each trying to get a hold of the latest rarity or limited edition 12". With such continued interest, there are no shortages of outlets in which to spend hours searching selections even the most discerning tastes can be taken aback by. Everything from outdoor markets to crate digging nooks to internationally celebrated shops make up Holland's extensive vinyl options.
With this in mind, we thought we would take a look at five of the best record shops Holland has to offer, specifically catering to the more dance-oriented collector. Located somewhat inevitably in its nightlife capitals of Amsterdam and Rotterdam, these five locations are must-visits for anyone with specific tastes and time to spare. The list does not mean there are no options elsewhere in the country (Tilburg's Antennae Records, perhaps Holland's best selection of cassette tapes, comes to mind) but for electronic accessibility they are ground zero. Presented in no particular order, the included shops have been selected using simple criteria – they each offer the vinyl format and hold a reputation as outlets for electronic and dance-oriented music. Not included are the slews of open format, second-hand shops like Amsterdam's Distortion Records and Waxwell Records or Den Haag's Vinyl Grove, although equal parts reputable and quirky in their own right.
If there is a DJ loved one in your life use this list as a starting point and give them the gift of (dance) music. Even if not your specific forte, the highly knowledgeable staffs of each will surely guide any genre layman into expert territory in no time.
These are the 5 best record shops in Holland for dance music:
Bordello A Parigi (Oudezijds Kolk 71 | Amsterdam)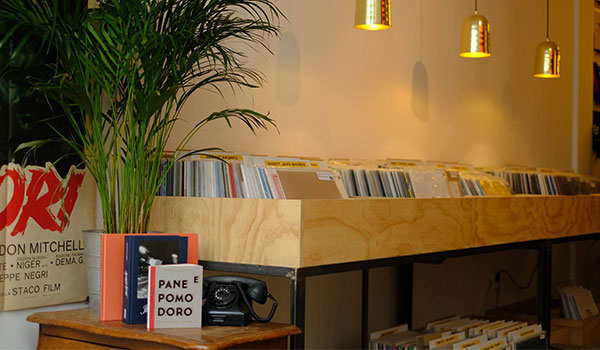 Located in its Red Light District, Amsterdam's newest vinyl destination is the hip, retro-Italian themed Bordello A Parigi. Comparable in size to Red Light Records (more on that later), Bordello A Parigi is one for the true dance music fan in the know. An online shop, record label, and fashion line since 2011, Bordello's 2017 foray into the physical space cements its reputation as an incubator for musicianship and influence. Internationally recognized as a foremost expert on Italo disco and synth-heavy groove, this may be the trendiest record shop Holland has to offer, as well as its most fun-minded. After many crowded 2018 Amsterdam Dance Event (ADE) in-store sessions, a consistent roster of respected label releases, and an unmistakable throwback visual identity, it's but a matter of time until Bordello A Parigi is spoken within the same breath as the country's heavyweights.
Clone (Raampoortstraat 12 | Rotterdam)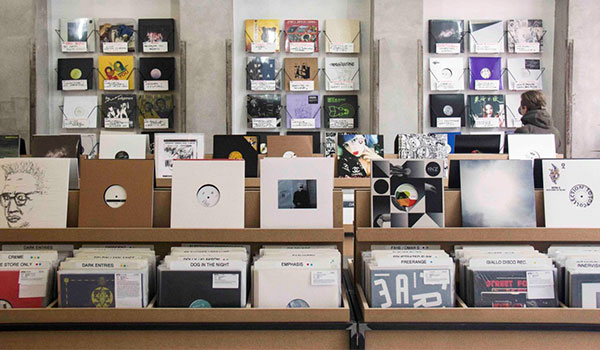 Nestled under Rotterdam's Hofplein station, Clone boasts a vinyl collection some 30,000 strong. Spanning everything electronic dance music can offer, this brainchild of owner and renowned DJ Serge also features soundtracks, experimental, funk, Italo disco, and obscurities from around the world. Aside from its storefront, Clone is also responsible for some 15+ in-house labels including Royal Oak, Clone Basement Series, and Jack for Days, a distribution wing, and regularly plays host to in-store sessions from the world's best DJs (everyone from Ellen Allien to Jon Talabot have stopped by in recent months). Having served the international crate digging faithful for two decades, Clone is as vital a visit as any Amsterdam vinyl locale.
Mary Go Wild (Zeedijk 44 | Amsterdam)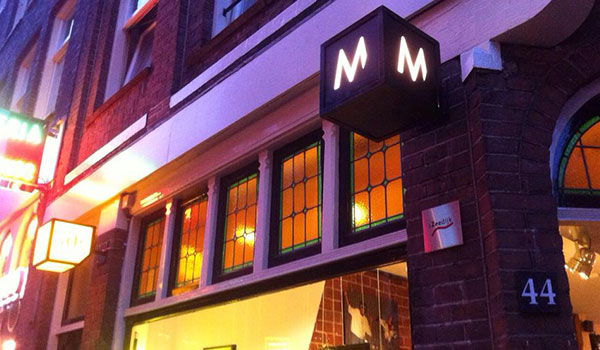 The second of the Red Light District trio is the multi-disciplinary Mary Go Wild. Located at the outer edge of Amsterdam's oldest neighborhood, Mary Go Wild not only features some of the country's best vinyl but is also a center for electronic music culture and history. Equally at home offering books and fashion as it is with music, Mary Go Wild has become Holland's foremost ambassador for its place within the annals of international electronic culture. With in-house labels, legendary basement DJ sessions, and seminal publishing house (its 600-page eponymous opus tells the story of Holland's dance scene in detail), Mary Go Wild offers the complete Dutch Dance experience.
Red Light Records (Oudekerksplein 26 | Amsterdam)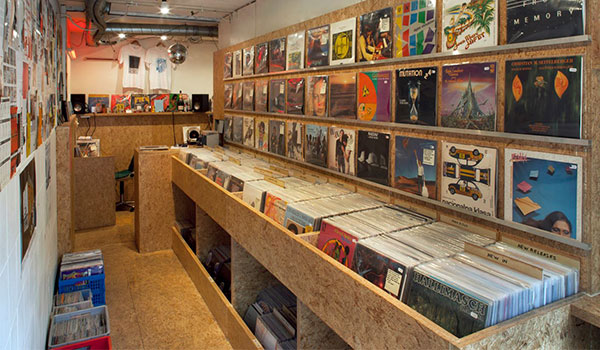 Just a quick step away from Bordello A Parigi and Mary Go Wild, nestled behind a former prostitution window, Red Light Records bypasses the seed and skunk of the area in favor of eclectic musical treasures. Born from next-door's Red Light Radio, this intimate shop boasts expertly curated selections spanning every obscure dance-related genre out there (think Japanese synth-pop, classic Bollywood, leftfield boogie, etc.). Though its space may not feature sprawl like others, what is sacrificed in size is made up for in quality and ambiance. Ring the outside buzzer granting access and get lost in an atmospheric world of rarities and oddball treasures. Red Light Records is a true Amsterdam location and one of Holland's best record shops.
https://redlightrecordsamsterdam.com/
Rush Hour (Spuistraat 116 | Amsterdam)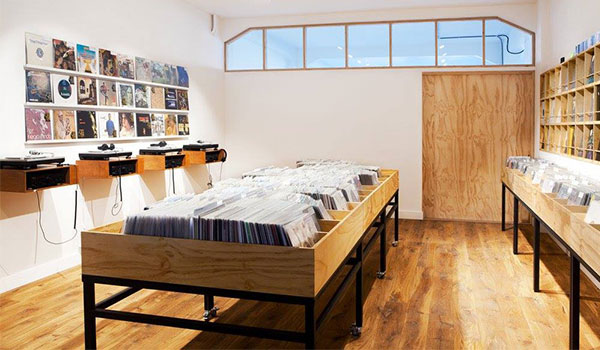 No such list is complete without Amsterdam's seminal vinyl haven Rush Hour. Consistently in the "world's best record shops" conversation, this centrally located space is a true crate diggers dream. Known far and wide for its varied selections of dance-centric offerings, Rush Hour is the city's go-to destination for obscure and eclectic electronic music, soul, jazz, global rhythm, and virtually everything in between. Like others on this list, Rush Hour is more than a simple storefront. It features a distribution wing, forward-thinking record label, and is a meeting place for the International taste-making crowd. Through its near constant in-store DJ sessions, off-site events, and globe-trotting staff (co-founder Antal is largely considered one of the world's best selectors) and associates, this beloved Amsterdam institution has been ground zero for any dance music lover since 1996.