Spring weather is so close yet so far away. However, there are plenty of ways to keep warm during winter's last gasps – let's talk about saunas, baby. The Amsterdam's got a bunch of them (especially in the hotels), but we're most interested in the saunas locals go back to again and again. (There's generally a reason.) Here are Amsterdam's five favorite literal hotspots to get you through to spring.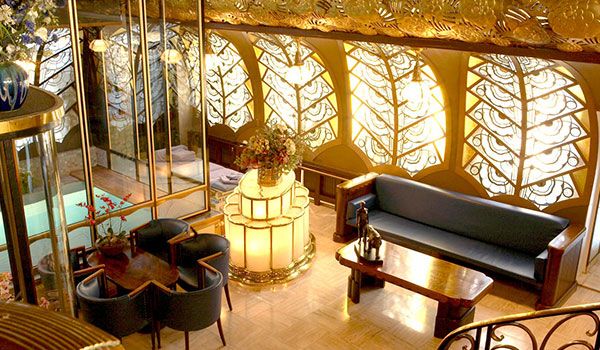 A combination of two types of saunas, a steam bath, pools, lounges, and a garden; the stunning authentically 1920s-Parisian decor for which the spot gets its name; and an accessible location (all for €19-23.50) might make this best all-around spa in Amsterdam. Naturally, various massages and treatments can be booked in advance, and there's a menu of healthy classics for when the tummy starts rumbling.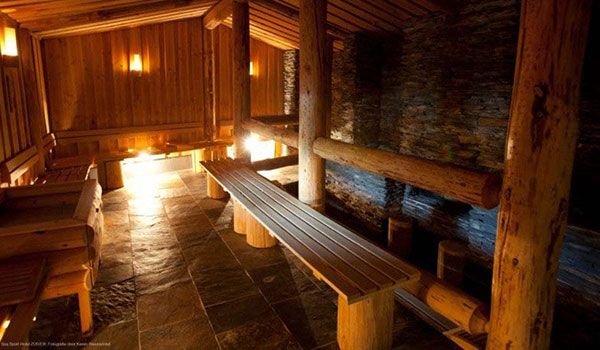 Amsterdam's fanciest and most extensive spa is not surprisingly also its most expensive (of those open to the general public). However, given the eight types of sauna and steam baths plus six or so indoor and outdoor pools (including a waterfall), plus a whole lot more…the €30 price tag (€2.50 extra if you want to go on a non-naked day) is more than worth it. Naturally, you can also book all kinds of massages, waxing, etc. If you want to enjoy one of the on-site restaurant's two-course meals, though, advanced booking is recommended. Just expect a workout (for you or your OV-chipkaart) getting there.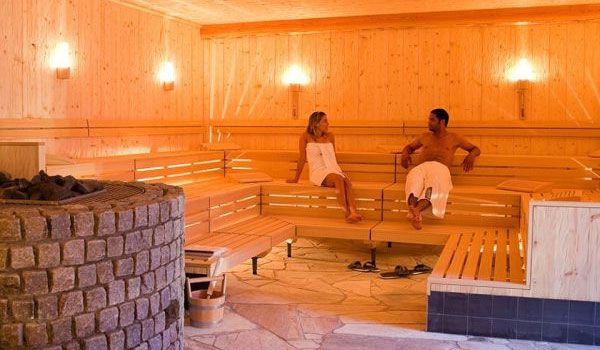 While definitely not the most basic sauna-spa in Amsterdam, the vibe here is pretty minimal – but it's got everything you need: a sauna; a steam bath, a hot tub and cold tub, warm and cold showers, and footbaths. Not to mention a bar with fresh, Middle Eastern-influenced sandwiches, juices, and more; a spacious lounge; and even a garden, when the weather cooperates. And it's about half the price of Zuiver.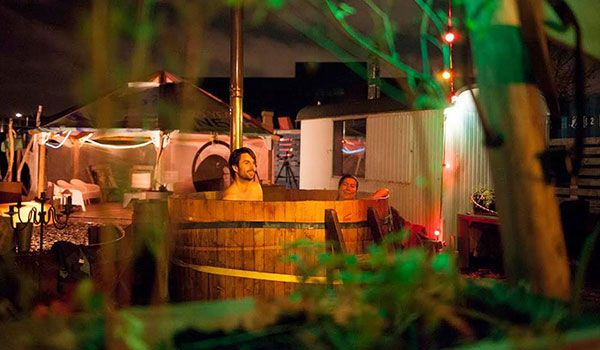 This traveling sauna group might pop up at Pllek and other hotspots as well as their own sauna festivals, but De Ruimte (at a new location near Cafe Ceuvel) is their home base. Regulars get their news via the newsletter about the regular (anywhere from weekly to monthly) Sunday evening sessions, which feature an indoor lounge with live music or storytelling and an outdoor garden with one or more saunas, hot tub(s), showers, etc., and a fire. All for €7. Bring your own towel and flip-flops and a robe for the chillier months.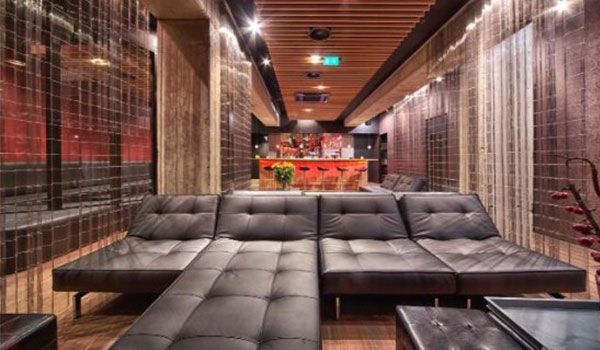 This one clearly has a specific target market (it's a product of the Club Church people), but judging by the lines that form at the chic alley entrance every Sunday, they cater to them well.
Have some other favorites of your own? Let us know in the comments!
By Elysia Brenner