Thank you to Berthel at STOX for sharing your story with us.
Being an entrepreneur can be a rewarding yet challenging path to choose. But some people become entrepreneurs out of necessity, which makes it an even more difficult journey.
It's a common story for many expats who move for love. You try to find a job on the Dutch economy, but no one will hire you for various reasons. And eventually, you start your own business out of boredom or a need for income (or both).
While she may not be an expat, Berthel Megens knows how it feels to become an entrepreneur out of necessity.
She didn't consider herself an entrepreneur before her husband Robin passed away in 2015. But now she runs STOX, his successful flooring and kitchen appliance store in Amsterdam that he ran for 14 years.
Taking that responsibility wasn't – and still isn't – an easy job. We spoke with Berthel about her incredible journey to becoming an entrepreneur. It may have started with a promise, but now she continues as a businesswoman of her own making.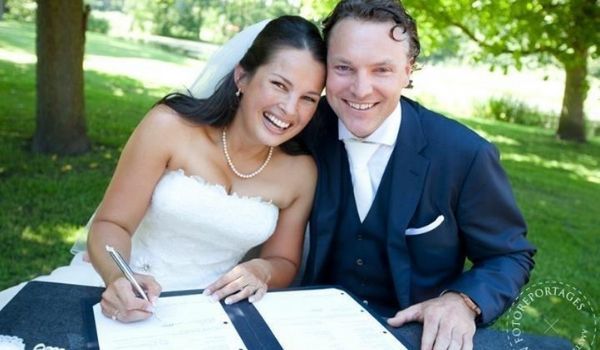 Growing the Business Together
Berthel and Robin met in 2001 at a convention – she worked for a wood flooring company, and Robin had just started STOX. After they started dating, he asked her to help with his new company.
At the time, STOX was just an outlet space where they operated their flooring business. But because it was so large, they rented sections of it to other local furniture and accessory retailers.
Berthel ran the well-oiled machine that was Robin's company: she did the bookkeeping, she ran the register, and she found the tenants. She may not have conceived of the business, but she certainly nurtured it and helped it grow.
In 2004, the company expanded to include kitchen appliances. And not because flooring and kitchen appliances are closely related services!
Berthel says that Robin met someone who sold slightly used or refurbished kitchen appliances at a significantly discounted price. He seized the chance to buy the merchandise and resell it from his new space.
But they didn't have any experience with kitchen appliances – they had always done flooring! That, however, didn't stop Berthel and Robin from successfully growing their enterprise.
Berthel admits that every evolution of the business was Robin's idea. "He always saw an opportunity," she reflects. And while she didn't see a business opportunity around every corner, she could always get things done.
And Robin knew that.
A Final Promise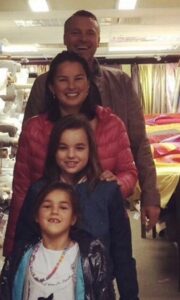 Robin was diagnosed with cancer in 2014. And before he passed away a year later, he asked Berthel to keep the business going.
It wasn't entirely foreign to her. She already ran the company with Robin. But they ran it together. STOX was his idea, his passion.
Still, she accepted his dying wish. Four weeks after he passed away, Berthel thought she was ready to return to business as usual. But after just a few days, she realized that this would be much more work than she anticipated.
She scaled back her hours to three days a week so that she could adjust and spend time with her kids. Luckily, friends and family were ready to step up. They picked up her children from school and made dinners while she worked.
She was also able to lean on her "STOX Ambassadors," a.k.a. the hundreds of people who attended Robin's funeral. They helped spread the word about the business and Robin's story.
As a result, Berthel recalls that the business had a booming year.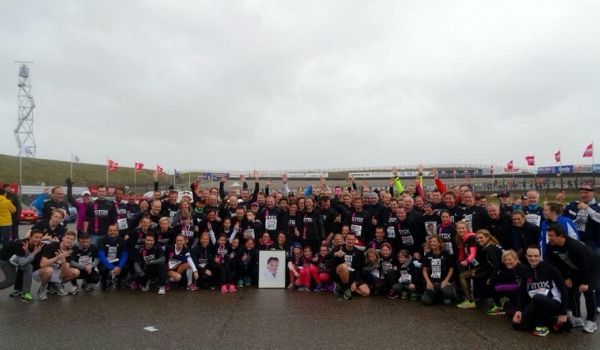 Becoming a Business Owner
As time went on, Berthel worked more and more in both the flooring and the kitchen departments. But eventually she realized that she wanted to run the business a bit differently.
After all, Robin didn't say that she needed to run it exactly the same way he had. And there was no way she could. As someone who didn't choose to be an entrepreneur (or a single mother), she approached the business from another perspective.
Plus, over the course of five years, more competition popped up throughout Amsterdam. And the online market continues to grow as well. As a result, her smaller, local business has to be creative with its services.
Berthel feels that choosing kitchen appliances requires a tangible, in-person experience. So STOX started offering private shopping opportunities for customers who seek a personalized customer journey. They describe what they want, and the STOX team shows them items that fit their style, budget, and needs.
But coming up with these solutions isn't a quick, easy process. Berthel leans on her team to help make the right choices.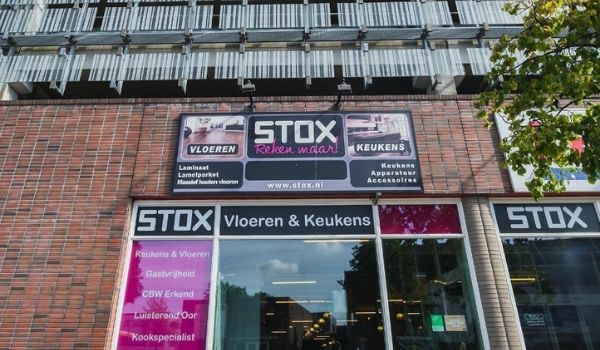 Her Advice for Entrepreneurs
Even after all this time, Berthel doesn't consider herself an entrepreneurial woman. She finds that sometimes it's best to follow her heart, rather than always making decisions with her head.
There have been times she wanted to give up. But she keeps going because she made a promise, and she finds it fulfilling to carry on with Robin's work.
"I'm happy that I can continue the business for him," she says. "I hope he's proud of me, because it's cost me a lot of sweat and tears!"
And for anyone who becomes an entrepreneur (whether out of choice or necessity), Berthel recommends staying true to yourself. If you have to fulfill a promise to keep up a business, be sure to do it your way.
She also advises keeping an open mind and surrounding yourself with the right people. She relies on them for advice and guidance when she feels stuck – something that many successful female entrepreneurs do.
With the right combination and attitude, you can maintain your creative edge over the competition.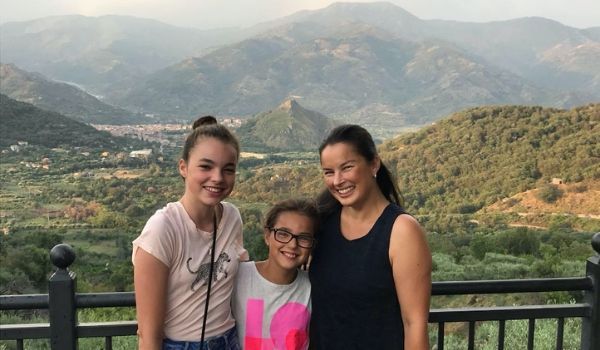 The Future of STOX
Ultimately, Berthel doesn't want to grow the business. She doesn't see herself operating an empire of flooring and kitchen appliance stores. And she doesn't intend for her children to inherit the business either.
She downsized the shop to one space so that she can deliver an exceptional experience to every customer. "If I can go on like that with happy customers and make a living from it, then I'm happy," Berthel says.
For some entrepreneurs, this seems like the opposite of a long-term vision. But Berthel follows her heart, and so far it hasn't steered her wrong.
STOX offers comprehensive home design services for kitchens and flooring. From countertops to carpets, Berthel and her team have helped the expat community refurbish their homes for over a decade. Make an appointment with STOX via Expat Republic for a personalized shopping experience and save 10% on your purchase.
Also make sure to subscribe to their newsletter where you'll find a world of tips, news, and discounts sent right to your inbox.