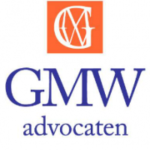 GMW advocaten
GMW advocaten, a renowned law firm based in The Hague, is specialized in advising and supporting the expat community since 1989. We provide legal solutions for: Family, Inheritance, Employment, Real Estate and Corporate.
---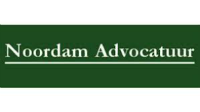 Noordam Advocatuur
Based on the south side of Amsterdam's Vondelpark, Noordam Advocatuur provides legal advice and services in the field of employment law and specialises in advising and assisting expatriates.
---

Van Hilten Advocaten & Mediators
Family law, contract law, real estate and corporate law. We gladly offer our expertise as lawyers and mediators. Contact us for a free first 30 minutes consultation
---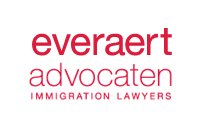 Everaert Advocaten 
Everaert Advocaten and its team of fifteen lawyers is recognized nationally and internationally as one of the leading immigration law firms in the Netherlands.
Website : : learn More
---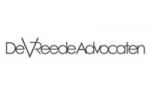 De Vreede Advocaten
A dynamic law firm specialising in immigration and international labour law, working with individuals as well as companies.
---
Expat Management Group
EMG is a dynamic corporate group of recognized legal immigration experts. We deliver specialized services in all professional aspects of expat mobility management
---
Mynta Law
Mynta Law's experienced legal specialists service both companies and individuals. The office has a general law practice, and a special focus on migration law. Fluent in Dutch, English and Mandarin Chinese.
---
Kroes Advocaten Immigration Lawyers
The leading business immigration law firm in the Netherlands. Outstanding reputation with the Dutch Immigration Service (IND). Assisting with all different type of work and residence permits
---
Van den Heuvel Arbeidsrechtjuristen
We offer legal aid regarding all aspects of Dutch employment law, including employment related aspects of immigration rules (e.g. working permits). We have Japanese staff advising on immigration (rules) in Japanese ( 雇用法・雇用に関連した移民法 ).
---
Van Koutrik Advocaten
Ms. Monica Timmermans is an experienced Amsterdam based lawyer, specialist in labour law and general contract law (including rental contracts). She has studied and worked abroad and connects easily with expats.
---
AMS Advocaten
The AMS lawyers have gained a broad experience in advising and litigating for (international) companies and individuals, focusing on contract law, corporate law, employment law, insolvency law and real estate.
---
Franssen Advocaten
Our attorneys have a great deal of experience advising our international (expat) clients in the field of family law and immigration law; easily accessible for individuals and companies, competitive fees. Contact us for a free introduction
---
Migrantic
Migrantic is an independent full service law firm working in a niche market with lawyers specialized in their field of law. We guide companies, private clients and expats through the maze of regulations, laws and policies.
---
We are enthusiastic and qualified family lawyers and divorce mediators, specialised in divorce, parental responsibility, relocation, child abduction, financial issues and more. Contact us for a free 30 minutes consultation.
---