According to current statistics, Amsterdam is currently home to 177 nationalities where 45% of the population consists of ethnic minorities. In this diverse environment, you can spot friendships blooming between expats from neighbouring war-stricken countries, and people with cultural, racial and religious differences. By some magic means, many are able to leave prejudice and historical grief outside the borders of the Netherlands and see others without labels. Many expats choose to move here because of this freedom and openness.
The Amsterdam mentality is "live and let live". Everyone is supposedly free to be who they choose, and that is no one else's business. There is of course a more shady side to Dutch tolerance. Some expats experienced difficulty in finding an apartment due to being foreigners. Others warn that standing out too much from locals makes it challenging to score friendships. There is a popular phrase "going Dutch" which refers to splitting the bill on a date. Over the recent years, however, it has gained an additional meaning: to adjust your lifestyle and behaviour (fully or partially) to the Dutch way of living. This includes anything from scheduling meetings with friends at least two weeks in advance, to direct communication.
One of the most popular phrases in Dutch is "doe maar normaal" (trans. just act normal) suggesting that eccentric behaviour is not well seen. Neither is: bragging, showing off, showing a bit too much personality, or just acting in a weird way (weird for the Dutch, that is). There was even an incident our own team witnessed of a Greek restaurant fined by the Dutch government for hanging their national flag instead of a Dutch one. Does this mean that foreigners should forget about their cultural heritage and take on a new, Dutch identity?
A counterargument to this assumption can be found in the internationally-oriented Dutch history. In the Golden Era, Dutch merchants traded goods not only with Baltic and Iberian lands and France, but also with Africa, Asia and America. This exposed them to many different cultures, and supposedly made them one of the more open-minded cultures of the world.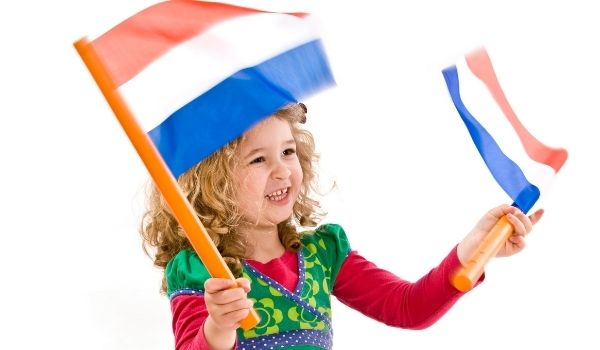 How open are the Dutch really?
Are the locals as curious to explore new ways of living and traditions, as it is believed?
We asked a few expats about how they cultivate their traditions:
Katia (Greece): "In Greece, we celebrate name days because as orthodox we get baptized by the name of a saint, and each name celebration has its own date. As a general rule, both adults and children bring sweets to work or to school. After arriving here, I got sweets for my colleagues and they enjoyed the idea so much that they made up their own name days!".
Neal (UK): "It's more their astonishment when we don't cultivate traditions that are dear to them. They think we are child abusers because we don't celebrate Sinterklaas".
Chelsea (Canada): "I organize Thanksgiving with my Dutch and foreign friends, although I've started roasting chickens instead of Turkey because they are difficult to find and expensive".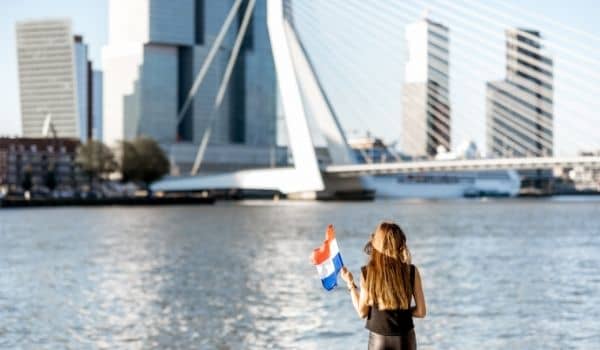 Many expats took the leap and turned tradition into business:
Olga Salamon, owner of Salamon Art & Design:
"Initially, I was afraid to label my shop as a Polish design store. It took me around half a year to finally place a sticker on the window calling that out. My main doubts were driven by the negative stereotypes about Poles. After all, the customers should come to visit the shop for the vibe of the space and the items. "Is this Danish design or what?" was the question I heard repetitively. After explaining endless times that the shop features Polish designers, I finally gathered the courage to place the Polish Design Shop sticker outside the window. To my relief, this resulted in the rise of curiosity of passers-by about what Polish design was about. The label turned out to be a good trigger for some of the most interesting conversations and most of the customers ended up positively surprised."
Eyad Khamis, owner of Mama's Keuken:
"It all started at a dinner I hosted at my house when my Dutch and other European friends said "Eyad, you have to do something with your food!". I was lucky to be at the right place at the right time. I got a chance to host a food tasting session for chefs, location managers of UVA and a food scout! We nailed it and got hired on spot to start our catering journey to feed employees and staff working at several companies and shared offices. The general reaction to Syrian cuisine was very positive – the Dutch got pretty much hooked on it."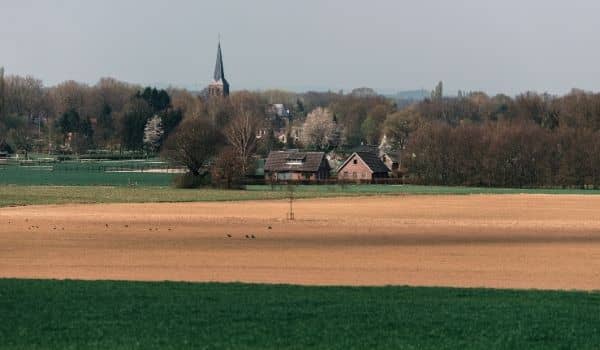 The myths about Dutch openness and explorative nature contain some truth. At least in prevailing cases. However, if we want to draw a realistic picture, we should mention that the tolerance slightly fades as we move into the rural areas. This can be seen from the vast support in these areas towards Geert Wilders, a far-right politician known for his criticism of Islam and the EU. Life drifts slowly in the towns and villages, and less international influences collide with centuries of Dutch tradition. This makes the inhabitants of these areas less open to the "new" (a phenomenon appearing in any country).
Big city locals are more open-minded due to continuous exposure to tourists and expats. Internationally-inspired startups spring like mushrooms in cities like Amsterdam and The Hague. According to our interviewees, the main obstacle for international entrepreneurs is attracting initial interest.
There is undoubtedly a large community of innovation-seeking Dutch, but there is also an equal amount of those who like to stick with old tested ways, without the need of swimming into unknown waters.
Currently, showcasing your products or services has become more challenging than ever due to the seldom number of organized events, exhibitions and fares. Earlier, business owners attended events like "Rollende Keukens", "Amsterdam Art Fare", or expositions at RAI (check for updates with the relaxation of Covid-19 measures). Another effective option is online marketing: sharing your concept on aligned interest groups or blogs or advertising in community centres.
Overall, the Netherlands is a diverse country, with a demand for fresh ideas in metropolitan areas. The majority of Dutch are open-minded and welcoming towards foreigners, although some cultures appear more familiar to them than others. It's easier to sell Indonesian products, than those from Azerbaijan, since the Dutch have a common history. The first steps are the hardest and once you work out how to awaken curiosity, any resistance will self diminish. If you reach this far, chances are, the concept will succeed. You may even change the whole perception of your culture. As much as the Dutch enjoy their traditional ways, if given the opportunity, they will reach for the new. It's just not always what they expect – but it certainly makes the process more exciting.
by Michelle Prygiel