23Apr
2017
Leiden Walking Tour – Discover Together
14:00
Stationsweg 33A, Leiden 2312 AT
+31 6 303 575 11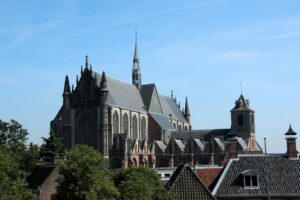 Join us for a walking tour of the beautiful city of Leiden. This lovely hidden gem in South Holland was first established in 860 and later grew to be come a university town. Having been an important center for textiles, survived numerous sieges and has hosted several well renowned scientists; the historic mysteries are honeycombed throughout the city. Unfortunately, we're not going to spoil the surprise and tell you what we're going to see, but it will be well worth your while 🙂 (Although we will see some historic sites and a view of the city to die for!)
Bring a friend or come alone, this is the ideal way to discover new places and meet new people. An enjoyable afternoon where you can relax and get some light walking exercise. Discover Leiden with a local and enjoy!
Where:
Leiden Central Station (right in front of ABN AMRO) – Stationsweg 33A. (The side of the buses, not the LUMC Hospital)
When:
April 23rd, 2:00pm – 16:30
Who:
Expat Republic obviously 😉
How:
Just get to Leiden Central station, and it's a few steps outside.
If you get lost or have troubles finding the place please send an e-mail to: expatrepublic@gmail.com or call: +31 630357511
Event Sponsor:
Need some remodeling, redecorating or home renovations? You'll definitely need to checkout  Van Kempen Project Management. Special thanks to them for sponsoring this lovely event so you don't have to 🙂